---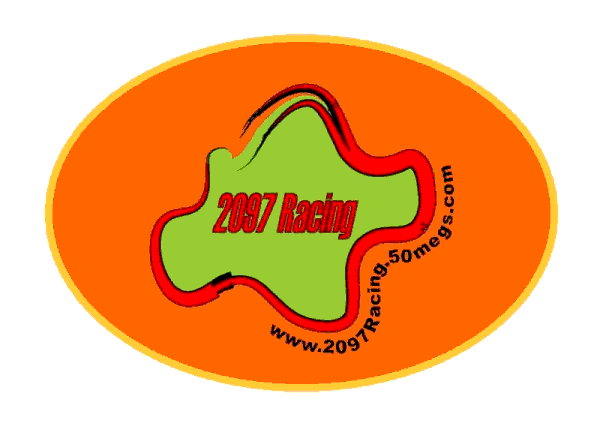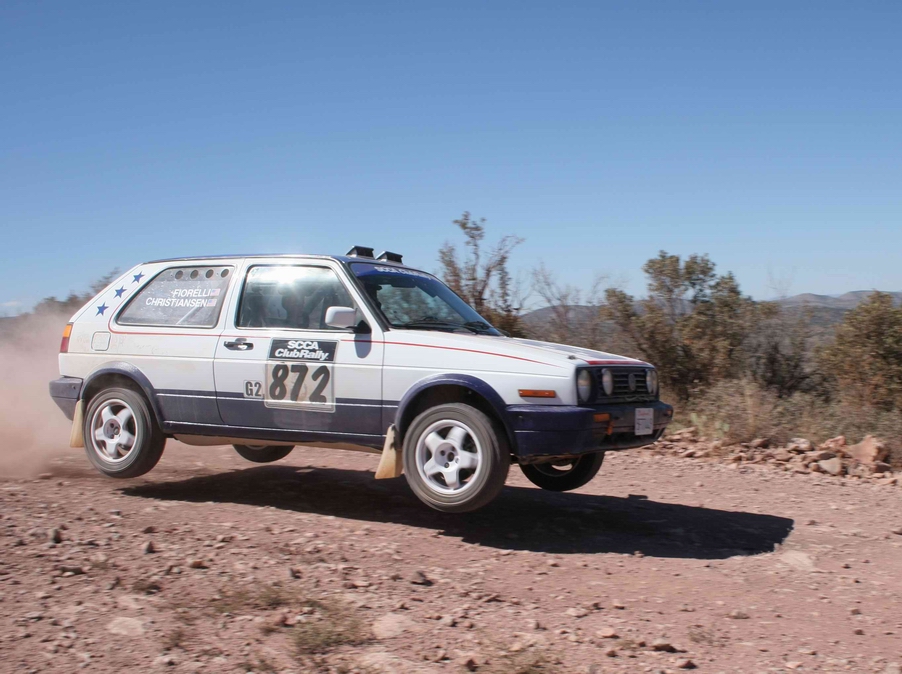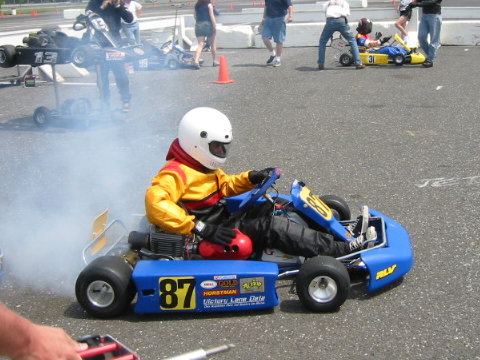 The 2097 Racing Team welcomes you to its home on the web.

You are visitor number:


Please sign our GUESTBOOK , we enjoy meeting our visitors.
Contact us via email: Eddie Fiorelli or Erik Christiansen

---
2097 Racing is the name of the rally team owned and operated by Eddie Fiorelli and Erik Christiansen. We have put this site together to tell rally fans about our car and team. Still early in its existence, check this space often for updates.
---
Current News:
07/17/05
2097 Racing finishes the hot and twisty Treeline Rally in West Covina, CA! Details are here.
05/08/05
2097 Racing finishes the Rim of the World Rally in Lancaster, CA! Details are here.
10/06/04
Good news everyone! 2097 Racing is back! Erik and Eddie teamed up once again, but this time on the west coast where they successfully completed the Prescott Forest Rally! Details are here.
06/11/02
Today something new. With Lumpy moving on to another rally team and Erik moving to CA the thought was that 2097 Racing would end but the opposite has happened! Eddie has gone on to 100cc karting (for now) while Erik continues to rally. The site will now cover both Eddie's karting endeavors in the east and Erik's rally conquests in the west.
11/20/01
Today is a sad day for 2097 Racing. Lumpy is offically for sale. It's been a fun two years and we'd like to thank anyone who's ever helped us out. We couldn't have done it without our friends. But, we knew this day would come eventually. Erik's Ph.D. is only months away and with that will most likely come a job in sunny California. So it doesn't make any sense for us to hold onto the car if we're living on opposite sides of the US. But look for Erik in a new car at CRS events in the future! If you're interested check out our ad on the Special Stage Forums. Yes, we're keeping the air horns!
10/18/01
We now have our own pictures from Rally New York. Still working on the write up...
10/16/01
Here is our Rally New York Press Release. Full story coming soon.
10/15/01
We finished Rally New York! We came in 29th overall out of 45 starters. Results can be found here. It was an awesome event with a mixture of dirt, gravel and tarmac surfaces. Stay tuned for a complete write up. For now, check out picures from James of Team Saabworks and Karen Brouard (Erik's mom).
10/5/01
2097 Racing is gearing up for our final event of the 2001 ClubRally season - the Rally New York. Read our press release here.
Meanwhile, we've been busy installing the new Flowmaster exhaust. Our car might not be faster, but it sounds great! Well, at least it sounded great at first. But last night, on our first test drive, we made it about a half mile before the engine died. Pushing the rally car back to Eddie's apartment was another one of those glamorous rally moments. The problem seems to be the battery (judging by the pool of battery acid that was in the bottom of the battery box...). We should be able to take care of it this weekend and get Lumpy back on the road.
8/20/01
We added a guestbook! We'd love to hear from you, so give a shout out!
8/17/01
I added an Archived News section since the "Current News" wasn't so current any more...
7/30/01
We finished Maine!!! We placed 44th overall in Saturday's Club Rally out of 46 finishers and 80 starters, so as you can see just finishing was an accomplishment, even if we did leave our muffler somewhere on stage 7... The full story will be posted soon.
---
Click here for information about our car and how we managed to purchase it
Click here for information about our engine and how we managed to destroy it
Click here for engine autopsy photos.